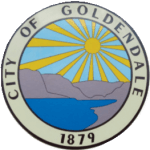 BUSINESS ACCELERATOR PROGRAM
2023
BUSINESS INCUBATOR FACILITY
2023
Request For Proposals (RFPs)
Business Accelerator Program
In partnership with the City of Goldendale, the Goldendale Chamber of Commerce is seeking consultants to perform four Small Business workshops in the City of Goldendale. These workshops are necessary because the City of Goldendale received a Small Business Innovation grant to conduct a Business Accelerator project. All elements of the project must be completed by May 31, 2023, no exceptions.  The project requires the consultants to perform and manage all aspects of the scope of work deliverables. Prospective firms must not be listed on any list suspending or barring them from an award of this contract.
Issued Date: January 9, 2023
Response Date/Time: January 26, 2023 @ 3:00PM
Response Location:
Goldendale Chamber of Commerce, Attn: Nicole Lundin
nicole@goldendalechamber.org
903 E Broadway
Goldendale, WA. 98620
Request for Proposals (RFP):
Engineering, Design & Project Management Services
This "Request for Proposals" (RFP) is an official notification for the need of Professional Engineering, Design & Project Management Services to design and construct a professional business building to house startup businesses within the City of Goldendale's Industrial Park. A submittal of a proposal does not guarantee that the firm will be contracted to perform any services but only serves notice to the City of Goldendale that the firm desires to be considered.
Issued Date: January 9, 2023
Response Date/Time: January 31, 2023 @ 3:00PM
Response Location:
City of Goldendale, Attn. City Administrator, Patrick Munyan
1103 S. Columbus Ave.
Goldendale, WA. 98620
Business Accelerator Workshop RFPs
Use links below to view and download RFPs
RFP for Engineering, Design & Project Management Services
Use link below to view and download RFP