The Chamber has five paid staff members, and two volunteers (we can always use more) in addition to the Board of Directors.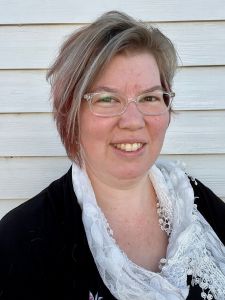 Mindy Jackson - Executive Director 
 Mindy Jackson moved to Goldendale as a teen with her family in 1999. She is an alumni of Goldendale High School completing her Bachelors degree in Political & International Studies at BYU-Idaho in 2006. Jackson returned to Goldendale in 2007 after teaching English for a year in China and became the Executive Director until spring of 2010 when she was hired at Klickitat Valley Health as an Executive Assistant and served on the KVH Memorial Foundation. Mindy met her husband and married in 2011. She was elected to the Goldendale City Council in 2012 and served for one year until her family moved. In 2013, the Jacksons moved to Spokane with their son. She and her husband welcomed two daughters to the family and launched a specialty contracting business. Jackson and her family returned to Goldendale in spring of 2022. She returned to the Chamber in a strategic planning role that fall and transitioned as Executive Director in January 2023.

"I love the Goldendale community and hope to bring resources and ideas to the community that help our area businesses."

-Mindy Jackson
Teja Finch - Business and Events Specialist 
Growing up in Wyoming, I had the opportunity to participate in many recreational activities such as Job's Daughters, 4-H, Square Dancing and others. My involvement in these organizations helped me develop necessary skills to help guide me through life.

I have now lived in Central Klickitat County for three years and have acquired management and more customer service experience. I am excited to continue my life here and to experience all it has to offer.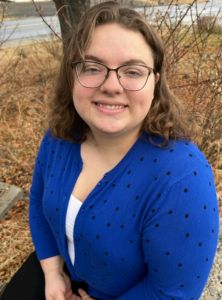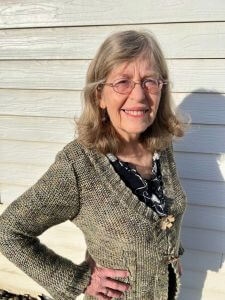 Adar Israel - Visitor Information Associate 
I have lived in this wonderful county for over 35 years and enjoy its natural beauty, its towns, and the amazing people who live and visit here. I appreciate the chance to help the Chamber as it focuses on local businesses, helping visitors, and on events happening throughout Klickitat County. I'll be providing information and Gallery assistance for both community members and visitors. If you know of an event coming up, contact the Chamber and let us know so we can get the word out!
Heather Larson
Heather moved to Central Klickitat County in January of 2022. She has experience working at public utility districts and has been volunteering at the GGACC since January.
Sara Eubanks
Sara has been lived Central Klickitat County and been volunteering at the GGACC since 2021. She is our volunteer gallery manager and a valued member of the Art at the Heart Committee.

Jacqueline Eide
President
Marin McCauley 
Treasurer & Events Committee Chair
Terra McLeod
Secretary, AATH Co-Chair & Art Fest Co-Chair
Jeanne Morgan
AATH Chair & Art Fest Co-Chair
Sunday Sutton
Membership Chair & Committee Days Co-Chair
Lucille Bevis
Home & Garden Show  Co-Chair
Marianne Randall
Economic Development Co-Chair
Nicole Lundin
Finance & Economic Development Chair