Every year the chamber board of directors plans which important projects to focus on during the coming year.
Currently we're working on a 3-5 year plan.

"WHEN CITY GOVERNMENTS INVEST IN ARTS AND CULTURE INITIATIVES, CITY ECONOMIES GROW
—BUT SO DO STRONG, VIBRANT COMMUNITIES. "
NATIONAL LEAGUE OF CITIES, 2017
Public Art Inspires
Downtown Revitalization
Economic Development
Liveability
Place Making
Tourism
Community Pride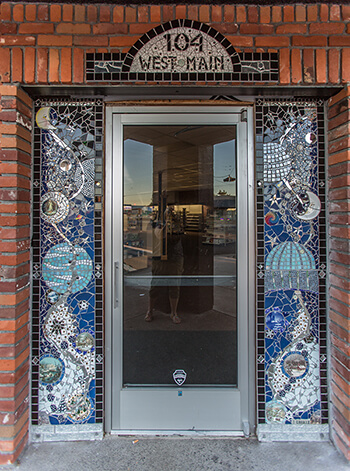 About the Project
Creating an Island of Excellence in the Heart of the City
Phase I of this multi-year project was completed in November of 2021 thanks to local artists Felicia and Scott Gray, and Sandra Choate with seed funding from the City of Goldendale and Klickitat County Economic Development Department.
Work on Phase II began in June 2022, thanks to generous donations from community members, foundations, the Washington State Legislature, and Washington State Arts Commission. Phase III will be completed in the fall of 2022 and work will commence on Phase IV in early 2023.
The Goldendale Chamber of Commerce & Chamber Art Committee have shepherded the project from its inception with numerous volunteers, artists, and Chamber staff to bring this project to fruition.
Chamber Mission
A high-quality public art project to transform the two main city blocks of downtown Goldendale and share our vision and plans for revitalization with surrounding communities within our service area.